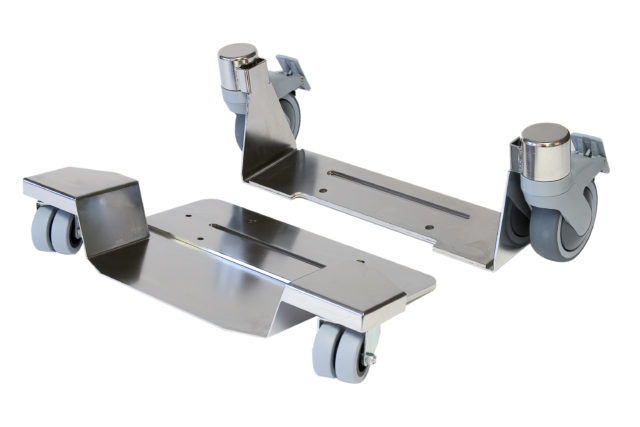 Transport device
The testing systems are fixed in place and can therefore be transported with the greatest of ease. The weight of these solid, industrial constructions should not be underestimated. If the testing devices are on casters, they no longer have to be lifted in order to be moved around the press room or from one press room to another.
The transportation device ensures greater occupational safety and speeds up processes in the workplace especially during cleaning procedures.
Go faster!
Move the testers quickly around the tablet press room or whole tablet production.