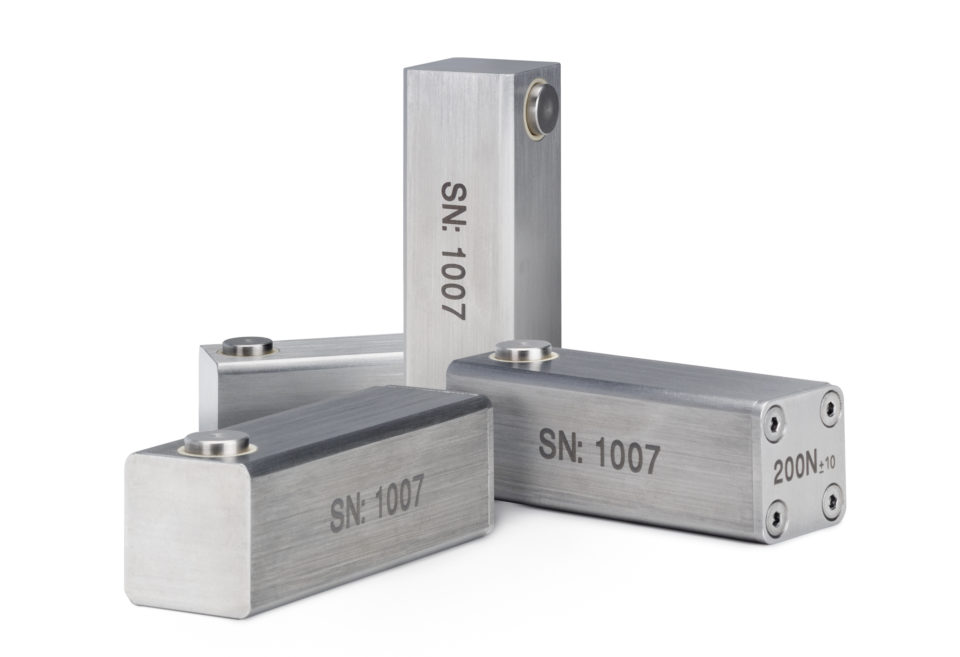 The mechanical tablet
The mechanical tablet is a small testing device that allows you to conduct quick and easy function control on the hardness measuring station at any time. Each device is tested and certified by the manufacturer. The certificate is included.
Please note: The function test with the mechanical tablet does not replace calibration!
Function
The testing device is actuated approx. 20 times in the hardness measuring station and the average value of the last 10 measurements is determined by the operator.
This is a verification to check whether the tablet hardness tester is within specification or needs a calibration.