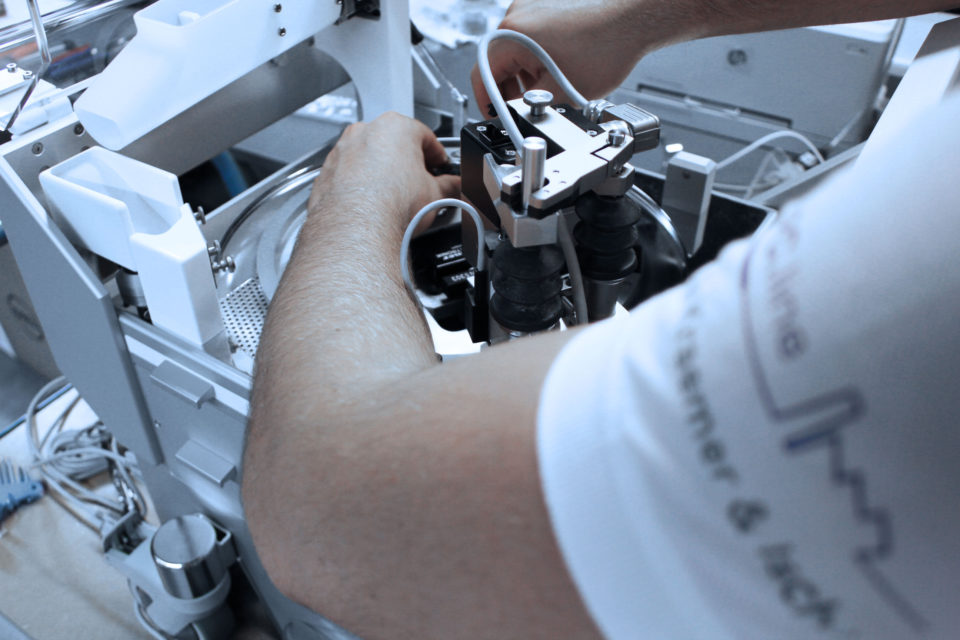 Maintenance makes the difference!
Our service engineers often see pharmaceutical production departments where Kraemer tablet testers are keep running year after year. "What's their secret?" you may wonder.
The secret is: Scheduled annual preventative maintenance servicing is the key to longevity.
Regular checks and an almost pious dedication to scheduled maintenance will keep the tablet tester going strong and precise like a Swiss watch. What kind of detergent and grease used is just as important as how often it is changed. The best detergent and lubrication in the world will do your tablet tester no good if you never renew it.
Also, the regular cleaning will keep the tablet tester looking good and prevent downtime. Even a high quality tablet tester needs help to survive the constant assault of a harsh pharmaceutical production environment.
Utilize both of these hints together and you, like other customers, will enjoy happy and stressless in-process control during tablet manufacturing – gaining a great return on your investment.
Follow the accompanying 5 handy tips for keeping your tablet tester in top shape:
Check regularly
Clean with recommended detergents
Lubricate
Verify daily
Calibrate / Adjust regularly