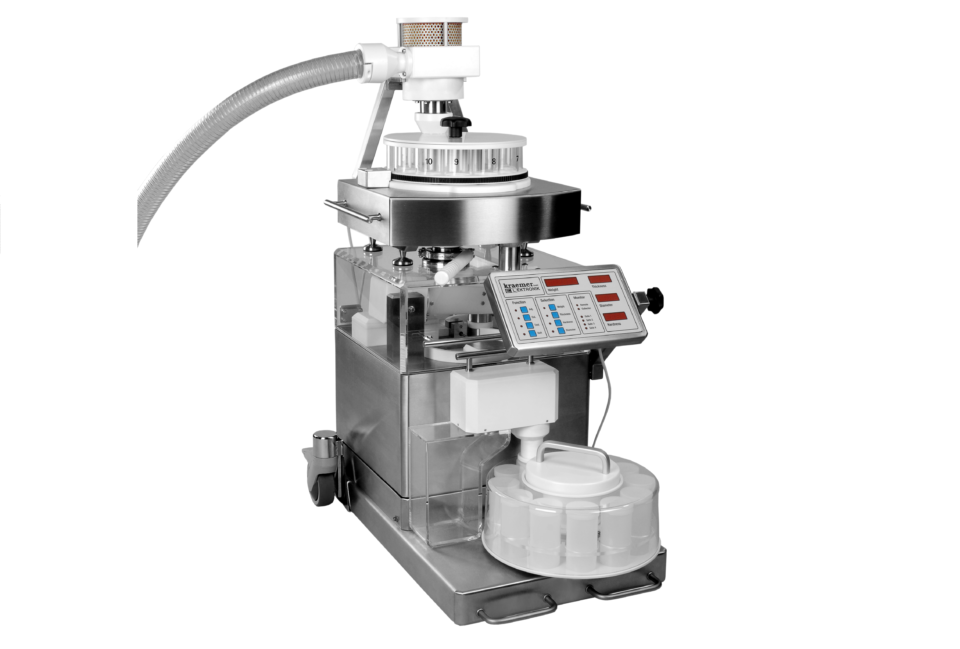 Upgrades for your Kraemer Tablet Testing System
Kraemer Tablet Testing Systems have successfully been in operation for many years, in the laboratory as well as in the production in direct connection with tablet presses.
Hardware and software of the Kraemer tablet testers are continuously improved. Especially for the tablet handling and orientation, significant improvements were introduced.
We offer you Hardware and Software Upgrades including on-site installation and training of your operators, in order to improve the overall performance of your Kraemer tablet testing system(s).
Upgrade options
Overview of upgrade possiblities for your Kraemer UTS, Kraemer CIW:
Firmware Updates
PC-Software Updates & Upgrades (Ph21)
Transport starwheel with cleaning scrapers
Pendulum for tablet positioning
Modified hardness tester jaw
OZB Automatic Oblong Centering Device
Tester cover and waste bins in stainless steel
Collector unit for CM 4 in light plastic execution
Transport casters